Goldair is a supplier of high quality refrigeration components like : phase monitoring relay, oil flow switch,oil level regulator,optical level sensor etc. with excellent service and technical support for the customers all over the world. Oil Level Regulator is one of our best sellers. Now, we can offer free sample!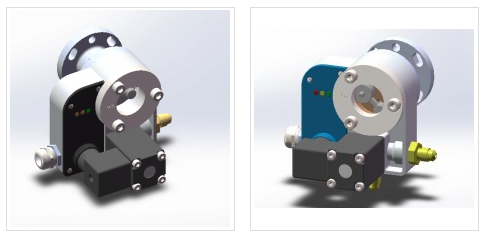 Product name : Control Safety Refrigeration Adjustable Electronic Oil Level Regulator
Technical specifications
* Dual voltage:AC 24V 50/60Hz±10% 15V; AC115V 50/60Hz±10% 15VA; AC 230V 50/60Hz±10% 15VA
* Permitted ambient temperature:-30..+60℃
* Medium temperature:-30...+100℃
* Operating pressure:-1...46bar
* Differential pressure:1...25bar (across valve)
* Output relay:AC 240V 2.5A C300
* Mechanical service life:Approx. 1 million switching cycles
* Connecting cable:6xAWG18 (0.75mm2); length 1m
* Protection class :IP65
* Housing material:Aluminium; PA66/PA6, glas-fibre-reinforced
* Flange connection:3-/4- hole flange
* Oil connection:7/16''-20 UNF
* Permitted oils: Standard mineral and ester oil, without additives
* Permitted refrigerants: All non-corrosive, non-flammable; standard refreigerants
Features:
1, High cop
2, Low noise
3, High reliability long life
4, Saving energy and protecting environment
5, Easy to assemble
6, Over-voltage and under-voltage protection
7, DC driven by PMSM, DC brushless motor
8, Locked-rotor protection and 1 current limiting protection
9, Automatic reset
10, Soft starting
11, Intellectualized design
12, Improve comfortable of air conditioner system
13, Free of waste gas, zero exhaust due to electrical energy driven. High efficient and energy saving
14, The compressor is smaller, lighter and intergraded the driver with the compressor body
15, Multiple control modes like GEAR, PWM and switch on/off, the high precision orbiting and fixed scroll can ensure the compressor with a long life
16, Several high technologies are used inside the compressor to decrease operation noise and vibrations
17, High skilled R&D team, high precision CNC machine and test equipment.
We can offer OEM and ODM manufacturing, and free sample available.We can supply the sample if we have ready parts in stock, customer just pay for the shipping cost.